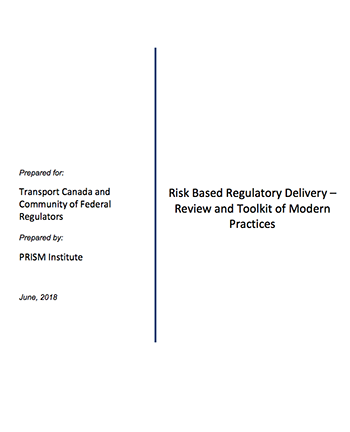 Transport Canada and Community of Federal Regulators
As part of its regulatory modernization agenda, Transport Canada (TC) commissioned PRISM Institute to undertake a preliminary study that included a global scan of current practices in risk based regulatory delivery. This study is also an introductory action of the newly constituted Community of Practice (COP) on risk based regulatory delivery under the aegis of the Community of Federal Regulators (CFR) and in response to the December 2017 report from the Advisory Council on Economic Growth recommendations for modernizing Canada's regulatory frameworks. This report provides the results and findings of the study including a broad set of recommendations and proposed next steps for TC and the CFR.
International Carbon Monoxide Research Network (ICORN)
Prism Institute in partnership with the Technical Standards and Safety Authority organized an International conference on Carbon Monoxide Risk Assessment and Management. The conference attracted experts from US Centre for Disease Control and Prevention, Public Health England, the World Bank, and several other agencies from Europe and Australia. The conference was the first of its kind to focus on creating awareness and identifying best practices to prevent CO poisonings in the developed and developing worlds through research, innovation and collaboration. The conference led to the establishment of an international network for research and collaboration on carbon monoxide and the PRISM Institute was appointed secretariat. The International CO Research Network (ICORN) has begun activities, including the organization of a formal launch of its network at the UK House of Lords in London in May, 2018 and planned conferences in Minneapolis and Boston in 2018.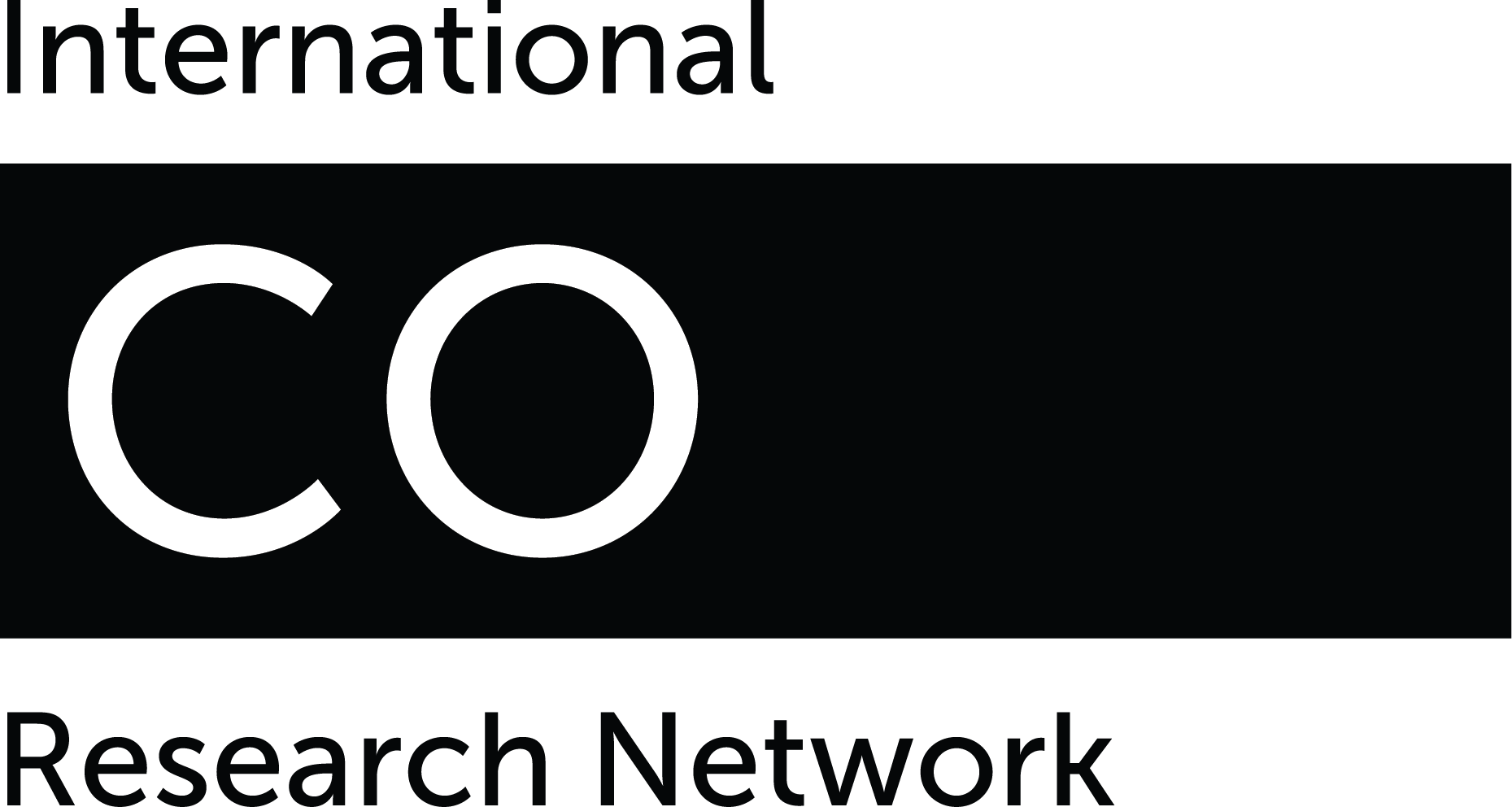 As a consulting advisor and Public Sector Innovation Specialist for the World Bank, Srikanth Mangalam of the PRISM Institute led an important and game-changing project that looked at the use of smart technologies such as the Internet of Things (IoT) by governments worldwide as an innovative tool for ensuring regulatory compliance and reducing unnecessary regulatory burden. The project also explored how smart technologies could provide creative incentives to businesses and build competitive environments while achieving sustainable goals in public health, safety and environment. The study, the first of its kind, has received widespread attention from governments in both developed and developing countries. The project also provided toolkits and ideas for governments to manage risks related to disruptive technologies and changing business environments. 
Prism Institute in partnership with the Canadian Community of Federal Regulators conceptualized and held an international workshop on Risk Based Regulatory Delivery in December 2017. The workshop examined innovative global approaches by regulators to protect citizens while creating competitive business environments and reducing regulatory burdens in the face of new and emerging disruptive technologies. The workshop led to the formation a new federal community of practice (COP) on risk based regulatory delivery and PRISM Institute will play an important in facilitating discussions, establishing best practices and advancing Canadian approaches in innovative risk based regulatory methods. A report with recommendations and strategic priorities for the COP is expected in March, 2018.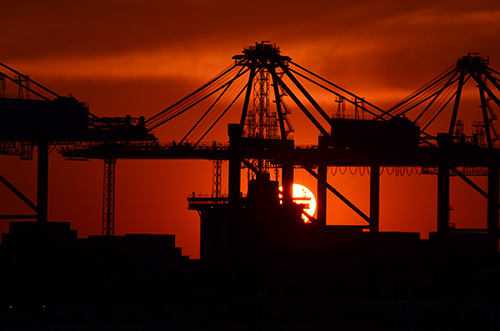 Srikanth Mangalam of PRISM Institute has been advising and building institutional capacity in risk management for the Government of Zambia as it advances to meet its obligations under the WTO TFA. As a Public Sector Innovation Specialist for the World Bank, Srikanth is helping Zambian consumer product inspection agencies in using scientific risk assessment techniques to help prioritize and manage their border and inland inspections of imported and domestic products. The application of advanced risk assessment techniques will ensure Zambian citizens are protected from health and safety risks while reducing border delays and other barriers are reduced and eliminated for consumers access to food, health, automotive and other consumer products. 
Introducing Risk-Based Approaches to
Regulating Power Engineers in Canada
PRISM Institute has been appointed as an independent third-party coordinator and facilitator of a major regulatory modernization initiative undertaken by the Ontario Ministry of Government and Consumer Services (MGCS) and the Technical Standards and Safety Authority (TSSA). MGCS and TSSA are modernizing the Operating Engineers Regulation to make it a risk-based regulation. PRISM Institute is facilitating the expert group made up of TSSA, Ministry and industry representatives established to develop risk-based regulations and methods of compliance in the power engineering sector. The risk-based approach to regulating power engineers represents the first such effort in Canada and is anticipated to lead to the harmonization of regulations for power engineers across Canada.
Developing an Evidence-Based Decision Making
Framework to Protect Ontario Seniors
PRISM Institute has been retained by the Retirement Homes Regulatory Authority of Ontario to establish an evidence-based decision making framework to reduce the risk of harm and improve the quality of life of vulnerable seniors of Ontario. Through the introduction of innovative, evidence-based risk management processes, PRISM Institute is driving innovation and making RHRA a leading and modern regulator not only in Ontario but also internationally.    
Enhancing Food Safety in Canada
PRISM Institute has been retained to provide strategic and technical advice to the Canadian Food Inspection Agency on its integrated risk management program. The program will also look at innovative tools for collecting data and analysis, and engaging internal and external stakeholders as the CFIA embarks on an important transformational project. 
International Network for Regulatory Delivery
In partnership with the UK Government's Regulatory Delivery division, Oxford University, and other agencies, PRISM Institute has established an international network for regulatory delivery, which will be officially launched in May 2018 at Oxford, England. The INDR has been established to develop and share best practices in innovative regulatory delivery models for developed and developing countries. 
Smart Technology-Based Solutions for the Public Sector
PRISM Institute is becoming a leading thinker and facilitator of innovative smart technology-based solutions including IoT and blockchain for the public sector. PRISM Institute is bringing expertise and technology products, as well as bringing academia and industry together to assist city, sub-national and national governments internationally to support governments in reaching sustainable development goals in public health, climate change, poverty reduction, gender equity, access to safe water and clean air, and creating competitive business environments. 
Weaponisable Chemicals and OPCW Regulations
Dr. Mallikarjunan of PRISM Institute participated and presented on Weaponisable chemicals and OPCW regulations at the Indo-US Workshop on Vulnerability Assessment of Weaponisable Dual-Purpose Chemicals. This work is an important component of chemical security risk assessments involving currently operating chemical and related industrial establishments worldwide.